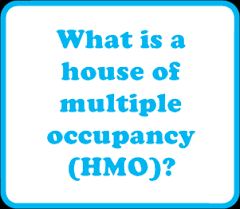 An HMO is a House of Multiple Occupancy. 

If you let a property which is one of the following types it is an HMO:

1. An entire house or flat which is let to 3 or more tenants who form 2 or more households and who share a kitchen, bathroom or toilet

2. A house which has been converted entirely into bedsits or other non-self-contained accommodation and which is let to 3 or more tenants who form two or more households and who share kitchen, bathroom or toilet facilities 
3. A converted house which contains one or more flats which are not wholly self contained (ie the flat does not contain within it a kitchen, bathroom and toilet) and which is occupied by 3 or more tenants who form two or more households. 
4. A building which is converted entirely into self-contained flats if the conversion did not meet the standards of the 1991 Building Regulations and more than one-third of the flats are let on short-term tenancies. 
5.The property must be used as the tenants' only or main residence and it should be used solely or mainly to house tenants. Properties let to students and migrant workers will be treated as their only or main residence and the same will apply to properties which are used as domestic refuges.
There are many benefits to owning and letting HMO properties as opposed to letting single household properties. Currently the government is actively promoting communal living as a way for people to find and afford a place to live – but they won't settle for inferior standards. The demand is huge for anyone with a quality product.
HMO properties generate large amounts of cash. If the capital value improves that's a bonus, but nevertheless you will be generating money every month. You will be making your profit now, rather than waiting for an increase sometime in the future.
HMOs reduce the risk of total non-payment and void risks. For example, if one tenant in a house of five pays you late, you will still have 80% of your income on time. If one family living in a five bedroom house decide not to pay you one month, you receive no rent. With an HMO property, even if there's one problem tenant you know you can still cover your mortgage and bills from the remaining rental income, and not have to service the bills and mortgage yourself.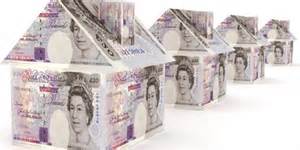 Pro-Let Properties will transform your rental property from a single household let to an House of Multiple Occupancy and will increase your income.
We can transform your 4 bed property…